Who We Are?
Welcome

to Disha House
What will we make of this moment—as businesses, as individuals, as societies? Let's start with the phenomenon of our age — Disha House.
Disha House is a creative technology company that dreams, designs and delivers. Disha House is a fully distributed company with over 140+ employees who work remotely from more than 15 countries. We are 100% Remote IT Company. We realise innovative dreams with unparalleled design and impeccable technical delivery.
Our clientele consists of companies in the industrial and services sectors. They face business disruptions, which we can reclaim with creative use of technology. By dreaming up differentiating offerings that increase competitiveness. By designing powerful user experiences that increase customer loyalty. By delivering intelligent connected systems that increase productivity.
We're designers, engineers, strategists, innovators; 140+ individuals working together around the world.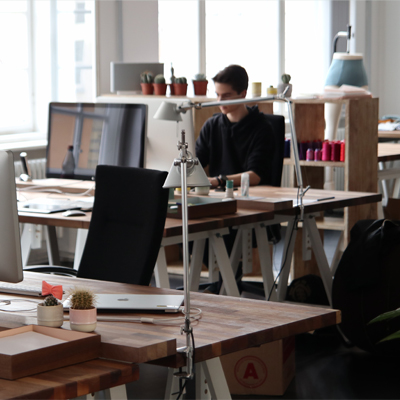 Our Services
Blockchain
Blockchain Technology, IOTA, NEO, Private Blockchain, Smart Grid ...
VR/AR/MR
Virtual Reality, Augmented Reality, Mixed Reality, WebVR, WebAR
AI/Bot/IoT
IoT, Artificial Intelligence, Multimodal, Chatbot, Machine Learning
App & Game
iOS, Android, Sap, Interactive TV, UWP, Sailfish, Custom ROM
Design
UI/UX, Product Deisgn, Motion Design, Visual Design, Protyping, Content Design
Data Science
Our data science practice draws on the incredible volume of information.
Technology Services
Sap, Oracle, SAS, IBM, ERP, Salesforece, Shopify, eCommerce Platform
Testimonials
"Our audience expect s high standards…solid t echnology, design, and creativity. We needed a mobile partner who could do more than simply implement what we communicated - we found that in Disha House."

Brian Fantana

Disha House had unique suggestions and understood our needs. We interviewed a lot of vendors. They are good list eners and very creative, which built a sense of trust from the beginning."

Brick Tamland

They are expert in Blockchain, VR, AR and Mixed Reality Projects. Thanks Disha House.

Ron Burgundy

Amazing experience. Great Work.

Arturo Mendez
The purpose of a business is to create a customer
Disha House provides the full array of capabilities our clients need to extract the value of ERPs. They can mine multiple structured and unstructured data sets across their business.
Subscribe to our newsletter
© 2019 Disha House. All rights reserved | Design by Disha House